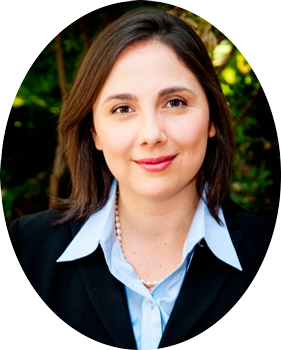 Lytza Rojas grew up in the Austin area and graduated from Crockett High School. Lytza attended Texas A&M University and graduated with a Bachelor's in Political Science in 2001. After college Lytza attended Texas Tech University School of Law where she focused her studies in Criminal Law. During law school Lytza began working for the Lubbock County District Attorney's Office. Upon graduating Lytza moved back to the Austin area where she became a licensed Attorney.
For over 15 years, Lytza has exclusively practiced as a criminal trial lawyer. Lytza began her career with the Dallas County District Attorney's Office where she worked as a misdemeanor and felony prosecutor. During her time at the Dallas County DA's Office, Lytza was assigned to a specialized division tasked with handling high level drug offenses. In 2004, Lytza and her husband left Dallas. Lytza joined the McLennan County District Attorney's Office in Waco, Texas as a Felony prosecutor. As a felony prosecutor, Lytza was responsible for the prosecution of all levels of felony cases. Lytza and her family left the Waco area in 2010 to move back closer to home. Lytza joined the Williamson County District Attorney's Office as a Felony prosecutor, routinely working directly in all Criminal District Courts. After over a decade working for the government, Lytza decided to open her own Criminal Defense Law Firm. As a criminal defense attorney, Lytza has practiced throughout Central Texas.
Lytza is Board Certified in Criminal Law by the Texas Board of Specialization and is a Certified Force Science® Analyst by The Force Science® Institute.
Disclaimer: The information you obtain from this site is not, nor is it intended to be legal advice, and no attorney-client relationship is or can be formed. You should consult an attorney of your choice for legal advice specific to your own factual matter.
Email messages may not be secure and confidential. Any confidential communication should be transmitted by telephone, mail, or another form of communication known to be secure and confidential.
While we make reasonable efforts to maintain accurate information at this website, omissions or errors may occur. We specifically disclaim any liability resulting from use of any information contained on these web pages.