The Criminal Justice system can be difficult to navigate and choosing your representation early in the process is key to obtaining the best possible outcome. It is important to have a clear understanding of the crime of which you are accused and all available steps to resolve your case.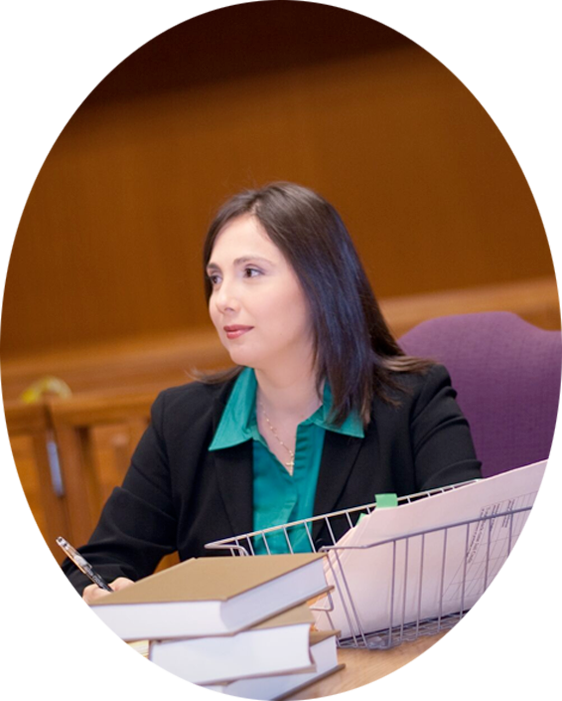 Lytza's extensive experience in the criminal justice system process qualifies her to handle a large variety of cases, covering:
Driving While Intoxicated
Driving While Intoxicated with Child
Intoxication Assault
Intoxication Manslaughter​
Possession of Marijuana
Possession and Intent to Deliver a Controlled Substance
Possession of Dangerous Drugs
Possession of Drug Paraphernalia
Assault Family Violence
Assault Family Violence Enhanced/Continuous
Assault Strangulation
Injury to a Child
Sexual Assault
Deadly Conduct
Terroristic Threat
Harassment
Unlawful Restraint
Robbery
Aggravated Robbery
Kidnapping
Murder
Capital Murder​
Driving While License Suspended or Invalid
Failure to Stop and Render Aid Causing Injury or Death
Burglary
Conspiracy
Credit Card Theft and Fraud
Felony Theft
Fraud
Forgery
Unauthorized Use of a Motor Vehicle
Receiving Stolen Property
Shoplifting
Money Laundering
Criminal Mischief
Arson
Burglary of a Building
Burglary of a Habitation
Criminal Trespass
Identity Theft
Forgery
Credit Card Abuse
Money Laundering
Failure to Identify
Resisting Arrest, Search or Transport
Evading Arrest
Hindering Apprehension
Escape
Bail Jumping
Prohibited Substances and Items in a Correctional Facility
Interference with Public Duties
Unlawful Carrying Weapons
Unlawful Carrying Handguns by a License Holder
Unlawful Possession of Firearm
Such potential needs for representation include:
Emergency Protective Orders

Pre Trial Diversion Program

Misdemeanor Plea Negotiations
Misdemeanor Bench and Jury Trials

Felony Bench and Jury Trials

Motions to Amend and/or Revoke Probation

Mental Health Civil Commitments

Petitions of Non-Disclosure

Administrative License Revocation (ALR) Hearings

Parole Preliminary, Adjustment and/or Revocation Hearings
Disclaimer: The information you obtain from this site is not, nor is it intended to be legal advice, and no attorney-client relationship is or can be formed. You should consult an attorney of your choice for legal advice specific to your own factual matter.
Email messages may not be secure and confidential. Any confidential communication should be transmitted by telephone, mail, or another form of communication known to be secure and confidential.
While we make reasonable efforts to maintain accurate information at this website, omissions or errors may occur. We specifically disclaim any liability resulting from use of any information contained on these web pages.