A Grand Jury is a governing body made up of 12 citizens of the community selected by the presiding Judge for a term of three months.  The primary function of a grand jury is to hear evidence from the State on felony cases alleged to have been committed in the county and determine whether probable cause exists for the case to be formally filed.  Grand juries have the power to request evidence and testimony to assist them in making a decision.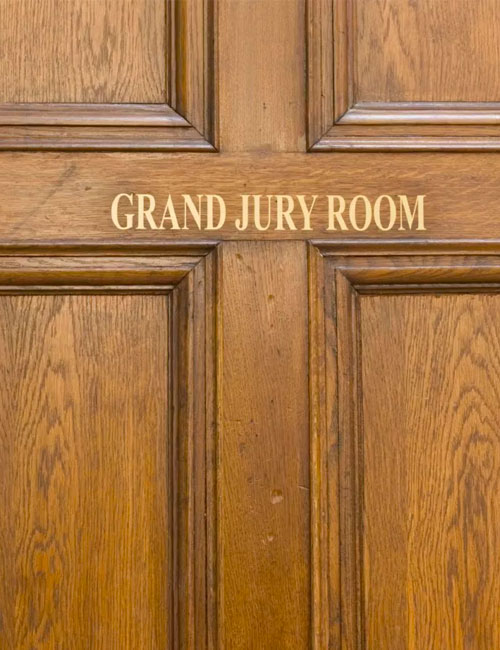 How does a Grand Jury work?
Michelle
2020-07-28T13:39:20-06:00
A Grand Jury is a group of 12 individuals chosen to  hear all felony cases and determine if the case contains the necessary elements to move forward.
Grand Jurys are secret proceedings.
A prosecutor is allowed to present their version of the facts of a case and ask for a Grand Jury to determine if the case can move forward. A prosecutor is allowed to bring witnesses and evidence to the Grand Jury to assist them in their review of the case.   Once the case is presented, all non Grand Jury members are required to leave the room. The Grand Jury then meets in secret to discuss the case and make a decision on whether to accept or decline the case.
A Grand Jury meets multiple times during their term.
Defense attorneys are NOT allowed in Grand Jury proceedings.